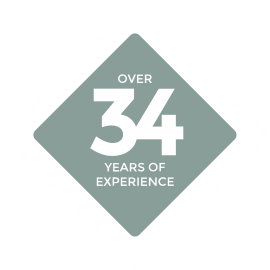 If you've got aspirations to be a cook then a granite worktop is the way to go
Serious cooks need a serious worktop
Natural stone is known for both its durability and raw beauty – and in no material are those two characteristics more prominent than in granite. Kitchen worktops, table tops and numerous other surfaces made of this peculiar igneous rock are built to last and to impress. In addition to that, every piece of granite (also applicable to marble and quartz) is unique in its colouring and patterns, which makes it even more desirable for people who value timeless, one-of-a-kind decor options.
Granite hearths, countertops and other high-quality products
We offer cut-to-size, custom-made surfaces for those who are fed up with mass-produced decoration pieces. Our products are much more durable than your average laminated wooden worktops. Which is why you'll especially enjoy having these kitchen worktops installed in your house if you're an aspiring chef or just a home cook who loves to put their ability to good use. Plus, your kitchen is bound to catch the eye of every guest you invite.
A granite worktop can help you become the cook you want to be
You need a real worktop where real work is going to be done. Not a worktop that's there for appearances' sake – a place to dump the mail from the hall or that only ever sees a takeaway container or pizza box. This is a real worktop that's going to feel the heat of a pan or take the scratch of a knife. A cook's worktop. A granite worktop. And that's where our team at Eurostone in Ellesmere Port come in.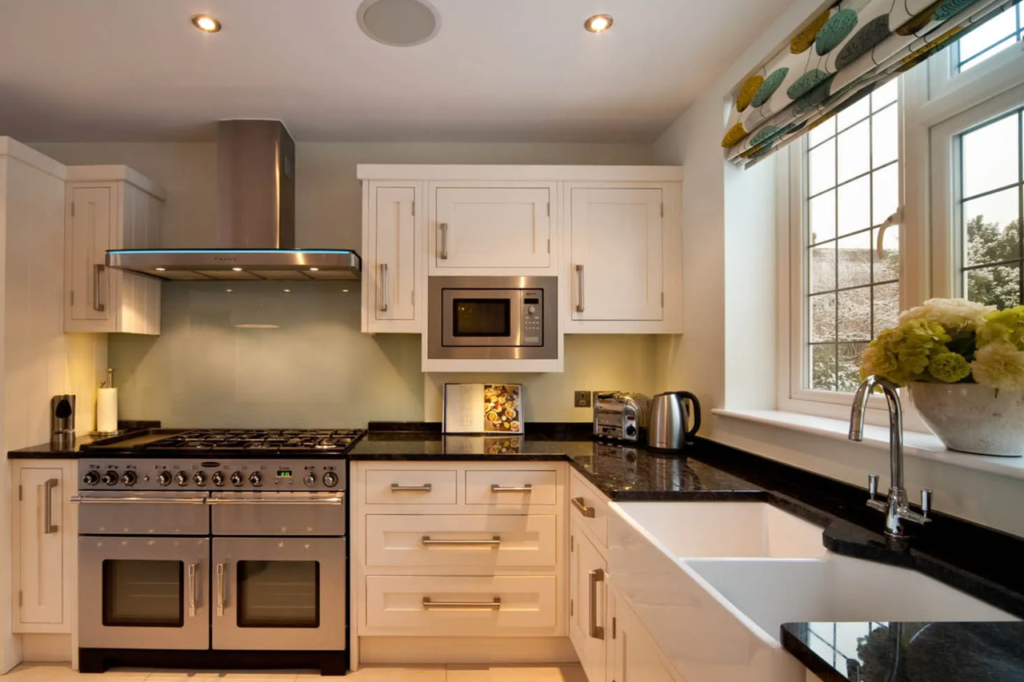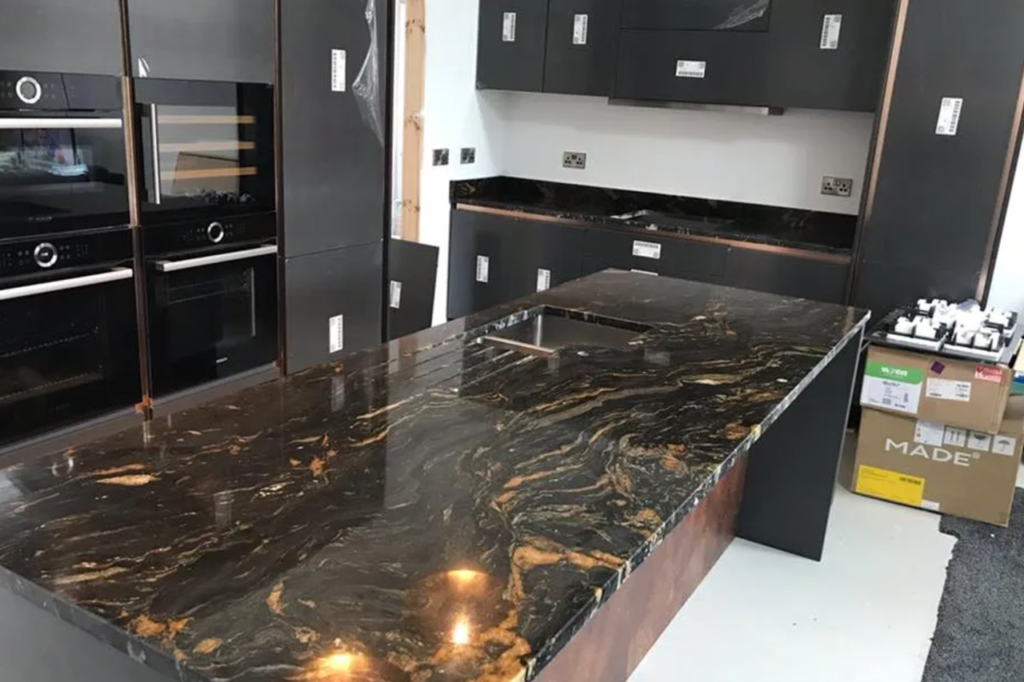 A kitchen worktop is a granite worktop
You know that your worktop is going to take a beating and that's why a granite worktop is perfect for you. We source our granite from established suppliers – International Stones, Thomas Group and Pisani. This means we can deliver worktops that do not tolerate stains or heat. If you drop something on it, its inherent impact resistance means it's unlikely to even feel it. And given that it's UV-resistant as well, the finish will not fade or degrade. Make no mistake, a granite worktop is there to be used. But just because it's a practical choice doesn't mean that we sacrifice on looks. Our granite worktops come in blues, browns, greys, blacks, yellows etc. Even pink! Take a look at our showroom and see for yourself. You can even visit our suppliers and choose the slab yourself!
Built to last, built to order
We're here to give you the worktop that you want, not the worktop you're willing to settle for. And that's where our team come in. We fashion your worktop so that it fits to a tee, from the dimensions to the finish. Once it's ready, we then take it to your property and fit it, no matter where you are in Ellesmere Port, Chester, the Wirral or anywhere in the North Wales region. There's no cutting corners with Eurostone, literally or figuratively. We're here to make it as easy as possible for you.
Want to see the materials? View our suppliers current stock available now: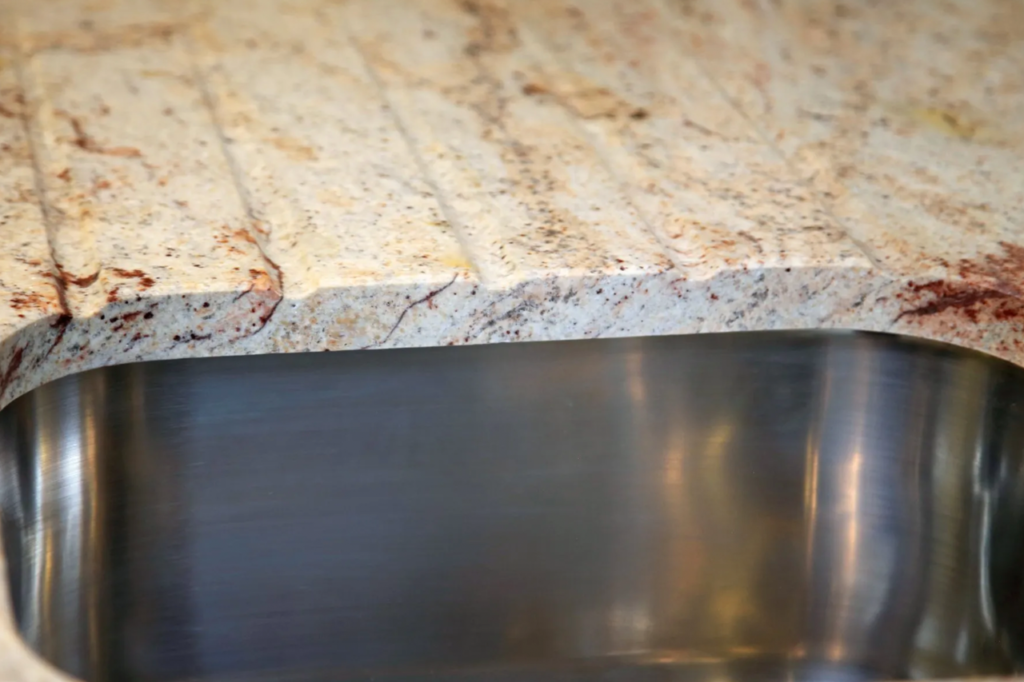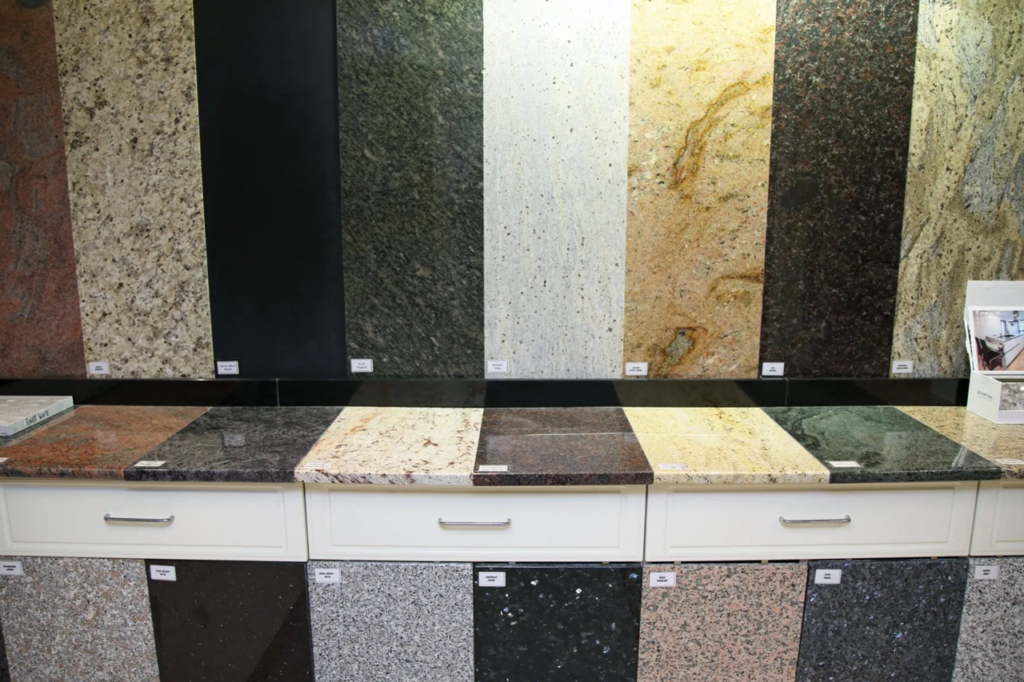 See our full range of colours below:
Blue: Blue pearl, blues in the night, Orissa blue, Vizag blue, Volga blue, Volga blue extra
Brown: Antique brown, Baltic brown, Dakota mahogany, Labrador antique, sapphire brown, tan brown, tropical brown, antique brown
Dark grey / black: Angola gold, black pearl, impala/bon accord, Indian jet black, star galaxy gold, Angola black, emerald black, star galaxy silver / nero cosmos, steel grey
Green: emerald pearl, fountain green, Kerala green, verde tropical, verde ubatuba, olive green
Red: Balmoral red, rosso
White / light grey: bethel white, bianco sardo, ghiadone sardo, Kashmir white, Mondariz
Yellow / golden: giallo imperial, giallo Veneziano, giallo florito, Juparana columbo, Shivakashi / Kashmir yellow, Kashmir gold
The right granite worktop is here for you. Visit our showroom today!