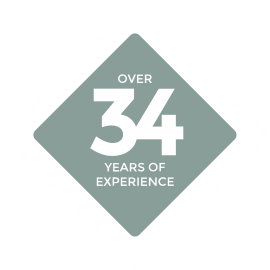 A quartz worktop is a cook's best friend
It's time to get on board.
As it is one of the most breathtakingly beautiful mineral materials used to craft our products, we really enjoy working with quartz. Kitchen worktops, table tops and countertops are all astounding when made out of this natural stone, with the added benefit of almost no chance for cracks, breaks and marks to occur during your everyday activities. Especially when compared to a laminated wooden surface, which can degrade in quality rather quickly, they will serve you for a very long time and look great doing it.
Explore the wondrous world of quartz table tops, vanity tops and more
All of the decorative surfaces that we craft are cut to size. This ensures that our products made of natural stone are prepared exactly how you want and need them to be. No two samples of natural stone are the same, displaying differences in both colouration and patterns covering the material. That is why we welcome you to choose the piece of quartz you want to be transformed into your worktop yourself, making the whole experience more personalised.
Hard quartz worktops for the dedicated cook
Designated cook? The one who bakes, fries, roasts and grills? The one who spends their Sunday afternoons dicing and slicing the veggies so they're ready for those 30 minute meals after work during the week? We salute you. You should not be condemned to a laminate or a wooden worktop. Our quartz worktops were made for you. Time to visit Eurostone in Ellesmere Port.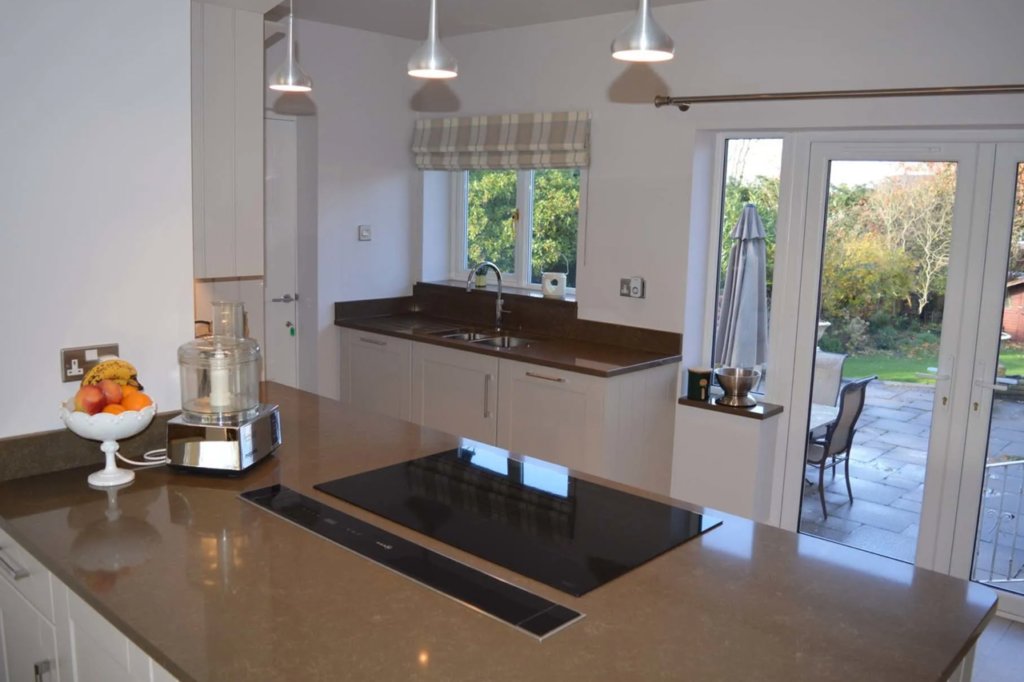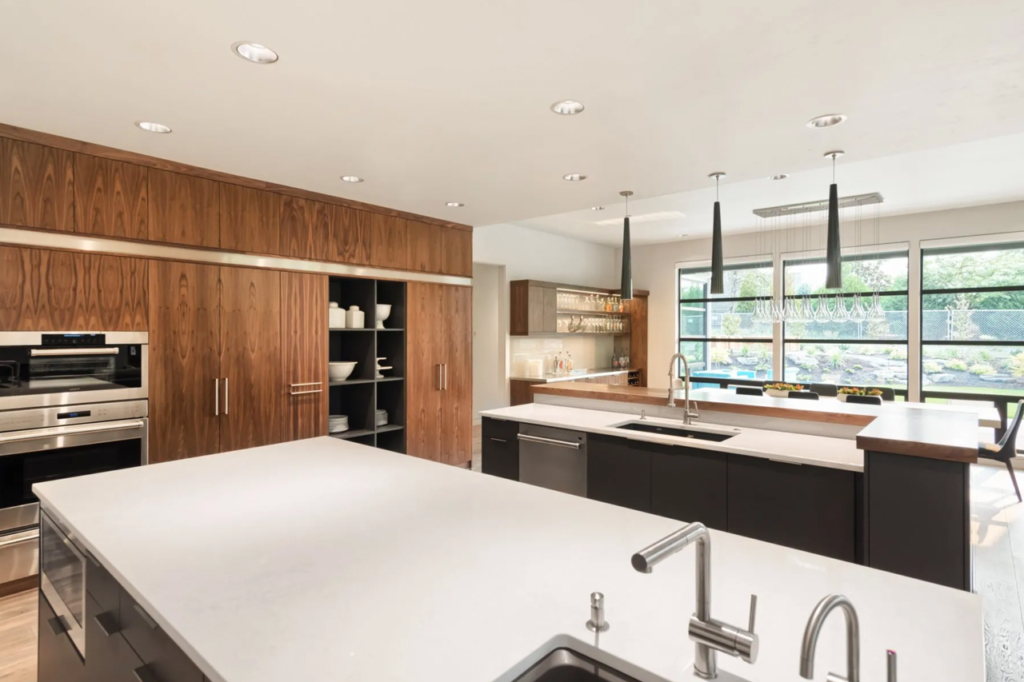 Our worktops come from a number of manufacturers, and they are the leanest and meanest of worktops. Uniform character, low porosity, stain resistant and impact resistant. Our Quartzform worktops are even fire-resistant. Coming in multiple colours, textures and finishes – they're an ideal blend of functionality and style. And when it comes to clearing away after all that graft has been completed, a simple wipe will do. We also offer composite quartz, a resin bound mixture of natural quartz mineral combined with glass or metallic flecks and pigments creating a hard non-porous surface – ideal for worktops. Click on the links below to view the colours available:
Come and take a look at our worktops
But don't take our word for it. Visit our showroom – take a look at the worktops that we have. See the shine and the finish. You can even visit our suppliers and choose the slab yourself so that it's exactly the kind of style that you want. The Eurostone team take that raw material and cut it and finish it so that it's perfectly tailored to your kitchen. Even down to the edging. We'll then take the finished article to your home so we can fit it personally, wherever you are in Ellesmere Port, Chester, the Wirral or in the North Wales region. It really is that easy.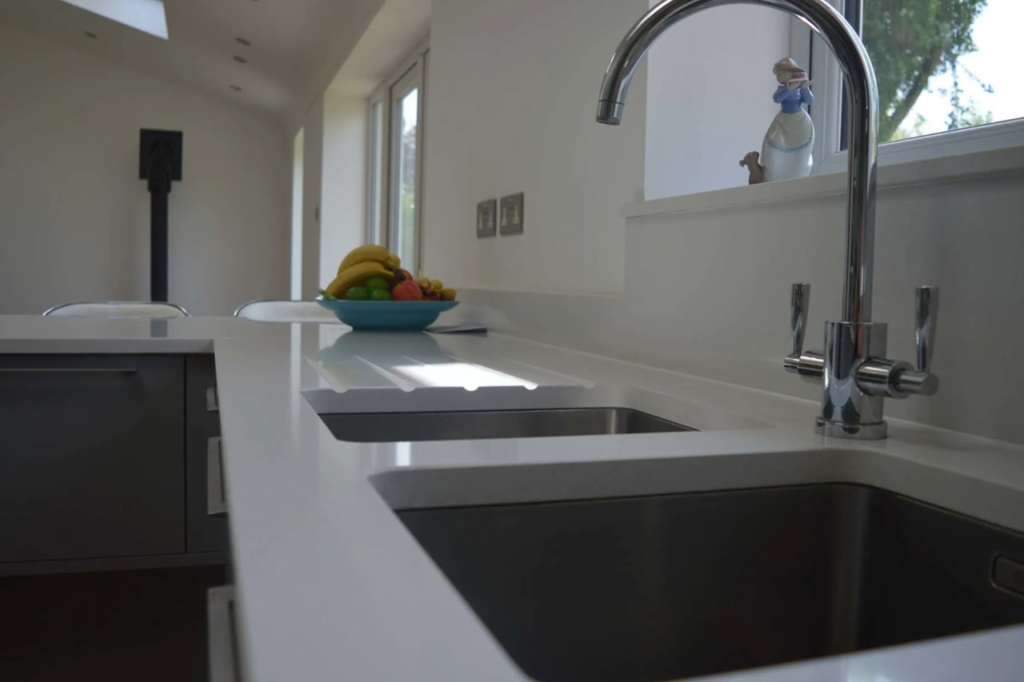 Quartz worktops are the perfect match of form and function for your kitchen. Visit our showroom today!